Olivie - 28 yo
sexy girl in night club Prague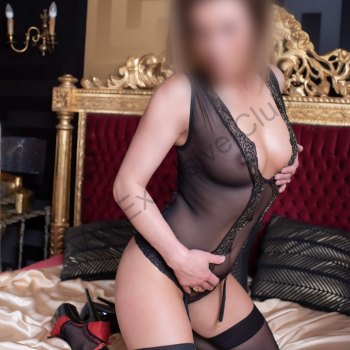 Olivie is in the club today!
Vítej. Mé jméno je Olivie a jsem připravená přivést muže do naprosté extáze rozkoší. Pokud nevíš co s načatým večer, přijď k nám do diskrétního klubu a my se o Tebe postaráme.
---
services
Extra services nebo dle dohody, massage
Olivie - 28 yo - photogallery
---
How to book as a companion with me?
Do you want to meet the sexy girl Olivie - 28 yo in our nightclub near the center of Prague or take advantage of some of our nightclub services in the presence of Miss Olivie - 28 yo? Or would you like to invite your companion Olivie - 28 yo from Prague to lunch, dinner, business meeting, holiday, hotel, etc. without visiting the club? Then contact us best on your phone or via e-mail and specify the date and your requirements. We will be happy to answer your questions.
---
Club price list where you meet Olivie - 28 yo
Come and meet the girl Olivie - 28 yo in our nightclub. Club fee is only 500 CZK (22 €, 24 $), which includes 1x welcome drink or free delivery to our club and also a ride back from our club. Detailed information about free transport and entry can be found in Diskreter Transfer zum Club mit unserem Auto. Detailed prices can be found in the Price list section.
Other girls in th night club
Did not your girl Olivie? No matter, our nightclub near the center of Prague is visited by many beautiful companions or sexy girls every day (blondes, brunettes, brunettes, redheads). We believe that some of your girls will be interested in visiting our nightclub. For booking services, erotic massages and escorts (escorts, hotel, dinner, business meetings, holidays, etc.), do not hesitate to contact us at +420 775 077 775.