Sehr geehrte Damen und Herren, bitte benutzen Sie das E-Mail-Kontakt- oder Kontaktformular nur für allgemeine Informationen und Reservierungsinformationen, aber um eine Escort mit einem Mädchen direkt zu einer bestimmten Zeit zu arrangieren, benutzen Sie bitte den Telefonkontakt jeden Tag ab 19:00 Uhr. Danke für Ihr Verständnis.
---
AAA Exclusive Club
Šrobárova 6, 101 00 Praha 10-Vinohrady
In der Nähe des Zentrums von Prag. 300 m von der Metro Flora, Richtung Korunní Str., 2. Straße links.
+420 775 077 775, +420 777 577 776
whatsapp Nachricht +420 775 077 775
---
Öffnungszeiten
In den letzten Zeiten schließen wir nur, wenn in unserem Club keine Gäste sind, deshalb kann man zu dieser Zeit noch kommen.
---
Transport zum Club und zurück zu dir
Rufen Sie kein klassisches Taxi an und sparen Sie mit unserem Transport! Die meisten Taxifahrer werden ermutigt, zu einem anderen Nachtclub zu gehen, wo ein Taxifahrer eine sehr fette Kommission belohnt, die Sie im Finale bezahlen. Wir haben kein solches Prinzip, und wir lehnen es klar ab. Wenn Sie sich für ein klassisches Taxi entscheiden, sagen Sie dem Taxifahrer nur die Adresse unseres Clubs Šrobárova 6, Praha 10. Oder rufen Sie uns an und unser Clubwagen bringt Sie kostenlos zu unserem Nachtclub in Prag innerhalb von 15 km. Der Transport vom Club zurück zu Ihnen nach unseren Bedingungen ist auch kostenlos, weitere Details zum Transport finden Sie hier.
Rufen Sie unser Auto ab 20 Uhr an +420 775 077 775
---
Karte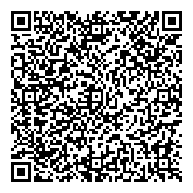 Sexy Girls, Begleiter Mädchen Prag
---
Come and meet with
companions
in our exclusive nightclub in center of Prague and choose a sexy girl of your dreams and fulfill your wishes and enjoy new experiences.