AAA Exclusive Club

Address:
Šrobárova str., No 6, Praha 10-Flora
Near the centre of Prague. 300m from metro Flora, direction to Korunní str., 2nd street left.

Phone: +420 775 077 775, + 420 777 577 776
E-mail: info@aaa-club.net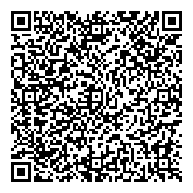 Dear gentlemen, for reservations or bookings please use our phone numbers everyday after 19.00. Email is used for general info of course also for info about bookings,but should not be used for direct bookings. Thanks for understanding.
OPEN:
| | |
| --- | --- |
| MONDAY, TUESDAY: | 19 - 04 H. |
| WEDNESDAY, THURSDAY: | 19 - 05 H. |
| FRIDAY, SATURDAY: | 19 - 06 H. |
| SUNDAY: | 19 - 04 H. |

We are open until these ours or until all customers are finished.

---
TRANSPORT FREE

Let us get you transport to pick you as a compliment (for free) from 7pm.
Please call +420 775 077 775

How to get to us

The best public transportation: the subway station "FLORA", than go to street Jičínská (Jicinska) , the other side of the business centre Flora!, direction to Korunni street and than second street go left, our building is 3th on the right side. If you cant to find it, call +420 775 077 775 to get navigated.
Taxi warning

If any indecent taxi drivers tries to persuade you, that our club is closed, that we have no girls, ugly girls, full house or such, do not be deceived. It is never so - the driver only tries to take you to another club, where he or she gets a bigger share which, in turn, you pay on an entrance fee or higher prices.Therefore you can only say to taxi driver the address : Šrobárova str., No 6, Praha 10-Flora
OR CALL US AND WE SHALL TAKE YOU TO OUR PLACE FOR A SYMBOLIC FEE, WHICH SHALL BE REDUCED FROM YOUR BILL AFTERWARDS! (this service pays only for the way to the club.

Or you can only say to your taxi driver the address: Srobarova 6, Prague 10-Flora

---
MAPA
Zvětšit mapu
Sexy girls
---
Come and meet with
companions
in our exclusive nightclub in center of Prague and choose a sexy girl of your dreams and fulfill your wishes and enjoy new experiences.