Galleria, notte club del video a Praga - AAA Exclusive Club Praha, notturno club
AAA Exclusive Night Club Praga è un luogo ricco di divertimento, che vi accoglierà con il sapore di un ambiente esclusivo. Offriamo un ambiente lussuoso con un'atmosfera familiare e bellissime ragazze pronte a incontrarvi nelle nostre accoglienti camere con tutti i vostri desideri segreti. È a voi se vuoi semplicemente sedersi o bere un drink nel nostro bar riccamente attrezzato con servizio sexy e guardare lo spettacolo in corso presso il locale notturno. Potrai anche usufruire dei nostri bagni con vasca idromassaggio e sperimentare più il vostro piacere nei sensi. Un'altra specialità del nostro locale notturno è l'offerta di un esclusivo massaggio sensuale tantra.
Dimenticate le preoccupazioni quotidiane nel nostro club! Divertiti e rinfreschi nel nostro bar e godetevi un grande spettacolo! Nel nostro club troverete un ambiente piacevole e un ambiente elegante che vi affascinerà a prima vista. Approfittate del nostro bar completamente attrezzato, delle camere moderne e di conoscere le nostre belle ragazze. Lasciatevi incantare da belle e sexy ragazze che amano soddisfare i vostri desideri e prendersi cura del tuo perfetto comfort. Nel nostro club ti aspetta il posto perfetto, che non vuoi lasciare perché le belle ragazze del club e l'ambiente esclusivo vi incanteranno. Qui potete vedere la galleria fotografica d'interni preparata con un tour virtuale del club e dei video per avere un'idea migliore del bel e piacevole ambiente della nostra notturno a Praga, in una posizione vicina al centro di Praga.
Video del club
Virtual Tour Club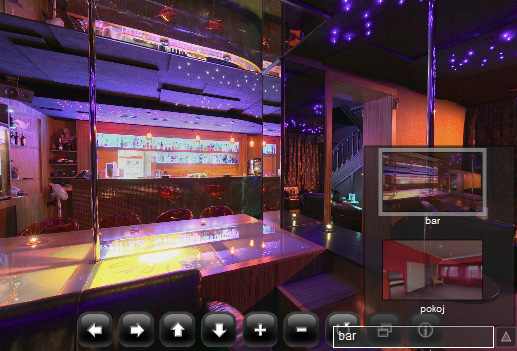 Galleria Foto Club
Ragazze sexy, compagni di Praga
---
Come and meet with
companions
in our exclusive nightclub in center of Prague and choose a sexy girl of your dreams and fulfill your wishes and enjoy new experiences.